Frankfurt School - UNEP Collaborating Centre for Climate & Sustainable Energy Finance (FS-UNEP Centre) is a strategic cooperation between the Frankfurt School of Finance & Management and the United Nations Environment Programme. The Centre's work is designed to encourage and assist the finance community to scale-up current investment, or to take the first steps into new markets. A key part of this process is to enable the public sector to put in place policies, regulations and initiatives that overcome existing or perceived investment risks and other barriers seen by the private sector due to unfamiliarity with clean energy initiatives, particularly in developing countries.
Contact
Dr. Christine Grüning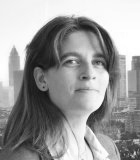 Dr. Christine Grüning is a Senior Project Manager at the FS-UNEP Centre and is specialized in climate finance and policy instruments with an orientation towards practical application and final implementation.
Christine Kugler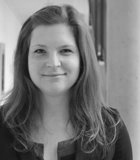 Christine Kugler is a Project Coordinator at the FS-UNEP Centre with a focus on energy finance, microfinance and climate change adaptation.